What Our Clients Say 
The Perfect Team for Me
Over the past four years I have had the opportunity to work with several law firms. In my experience Kantor LLP was the perfect team for me.

Jared Kantor, I'd call him espresso, he's smooth and potent. A man with ethics, integrity and big results.

Linda Lynch-Staunton has heart, soft but strong, the bridge between real life and Law. She has the ability to communicate and simplify complexities.

Together they are an interconnected team of high quality, old fashioned hard work.
---
Highly Recommend
Highly recommend Brett and her team at Kantor LLP. Brett was professional and thorough and provided the legal assistance and guidance necessary to get our matter resolved in a timely manner. We're genuinely appreciative of their services and wouldn't hesitate to recommend this firm to anyone.
---
Kantor LLP is a great choice
If you need a firm that can manage a challenging estate litigation, Kantor LLP is a great choice. Brett Turnquist and her team helped navigate a legal will challenge for me with 100% success. Brett laid out the plan and executed flawlessly. Strategically and tactically she was clever, well prepared and gave options at each turn. I am very grateful to have been referred to this company.
---
The Best Outcome
I would highly recommend Jared at Kantor LLP to family and friends. Jared and his team would answer all my questions and made sure I understood what they were actually talking about. They also made me feel heard about my concerns even with a pandemic they never stopped doing all they could to get me the best outcome.
---
Utmost Confidence
I have the utmost confidence in Mr. Kantor's abilities as legal counsel and his professional judgement in handling my case. His assessment of my situation, advice, and guidance throughout a situation lasting several years has been shown to be correct on every occasion.
---
Extremely High Standards
He has extremely high standards in all aspects of his legal practice. Mr. Kantor is quick to respond to concerns, always familiar with the facts of the file, meticulous in his communication, and ensures that the client is promptly informed about any developments and included in all correspondence.
Mr. Kantor's particular expertise in litigation was invaluable in moving matters towards a resolution in the timeliest and most cost effective means possible. He has been a committed and tireless advocate.
I have had exposure to other legal firms during this time and have found Mr. Kantor's advice and service to be far superior to my experiences elsewhere.
---
I Recommend Kantor LLP
After a surprise notice in the mail, my family was in urgent need of an attorney dealing in guardianship and estate issues. We were fortunate enough to be referred to Brett Turnquist of Kantor LLP for our legal process. Brett is thoughtful, extremely strategic, and a very strong communicator. Her excellent questioning and briefing skills made a huge difference to our complex case. I can't say enough about her work and about the very talented and hardworking team at Kantor LLP. I recommend Kantor LLP to anyone dealing with a guardianship or estate issue. 
---
Highly Recommend the Team at Kantor LLP
Many thanks to Jared, Linda, and Brett for the highest level of professionalism and expertise in the field of estate litigation matters. Their team worked collectively on our estate to settle matters in the most efficient manner. A true pleasure to work with. We would highly recommend the Team at Kantor LLP in any estate litigation concerns.
---
Beyond Helpful
This firm is beyond helpful, if you have any problems they will set you at ease. I came to Kantor LLP with an amazingly complex case with many twist and turns. Brett Turnquist was someone who was approachable, friendly and kind during my entire ordeal. When I had problems she and her legal assistant were always a phone call or e-mail away. Brett Turnquist is a incredibly professional, courteous and very talented litigator with an amazing team ready to represent you. 
---
Recommend this Firm Without Hesitation
I have had nothing but positive experiences with Kantor LLP. My personal interactions with Ms. Turnquist have been extremely helpful and very reassuring during my time of Personal difficulty. Her Attention to Detail, Extensive Experience and Effective Guidance have been pricless to me. I can recommend this Firm without hesitation.
---
Recommend
I was the Executor of an Estate and was confronted with an unusual and challenging situation that created several difficulties. I was in need of effective legal counsel who had the knowledge, skills and experience to provide solutions to these problems. This I found in Jared Kantor and Linda Lynch-Staunton. As well as supplying expert advice followed by appropriate action, both of these highly competent, sharp minded lawyers were very approachable and patient. They were always willing to listen to my concerns, relate possible options and provide clear answers to any questions that I had. Based on my experience, I recommend that any Executor administering an Estate, whether large or small, who needs legal counsel , would be wise to seek the services of Mr. Kantor and Ms. Lynch-Staunton. 
-Client Names withheld to protect solicitor client privilege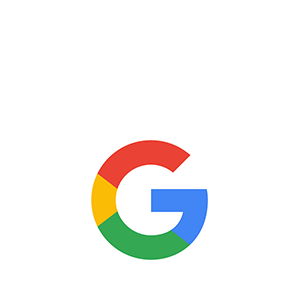 As Seen on Google Reviews
Read our 5-star client reviews